About T.A.C.T. AZ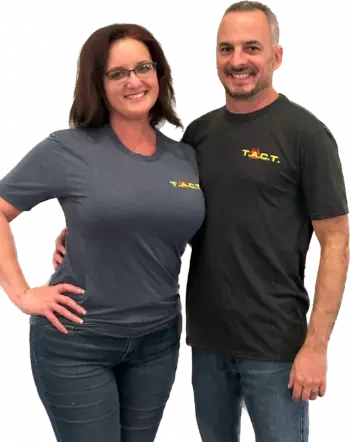 While having extensive travel throughout his life, David Lesaffre calls Arizona home. He realized that his community as a whole had a real need for help during unfortunate and extremely stressful periods in their lives.
It's in filling this need for his neighbors that he finds fulfillment in being able to serve others. You will find David to be charismatic yet understanding and approachable should you call on him.
T.A.C.T. AZ provides 24/7 emergency biohazard decontamination services for residents and businesses throughout the Phoenix, AZ community. We specialize in clean up from suicides, homicides, crime scenes, trauma scenes, undiscovered death, blood spills, bodily fluids, vehicle decontamination, odor removal, dangerous pathogens, decontamination, sanitizing, tear gas, drug labs, mold remediation, hoarding, rodent droppings, and other specialized cleaning services. 
T.A.C.T.  works with all insurance companies, and are licensed, bonded, certified and insured. We handle your situation discreetly and with compassion. When you call T.A.C.T. for help, your call will be answered by an owner or manager, never a call center or answering service. Our technicians are certified and highly trained in the latest techniques. If you are in need of emergency assistance to clean up following a traumatic event, call T.A.C.T. AZ.
At T.A.C.T. AZ we use proprietary chemicals and the best training to be the most reliable biohazard and hoarding clean up company in the industry.
No matter how big or small the project is, T.A.C.T is available 24/7 to help you in your time of need. We specialize in biohazard and hoarding clean up, however we are ready to help with many other types of jobs. If you are not sure who to call, it's probably T.A.C.T.
Just some of the services we provide are:
Biohazard Decontamination
Meth lab testing and clean up
Hoarding Clean Up
Mold remediation
Odor Removal
Tear Gas Remediation
Death Clean Up
Blood Spills
Homicide Clean Up
Suicide Clean Up
And many, many more
In many cases we can work with insurance companies to make this seem like a free service to our clients. It is one less worry and expense  that you have to think about during a tragic time. Our technicians go above and beyond to help families. We genuinely care and want to help.
All of our technicians and franchise owners are the most well trained in the industry. We are certified, licensed, insured and bonded.
When you call T.A.C.T you can be assured you are working with a well trained, compassionate and trustworthy company.